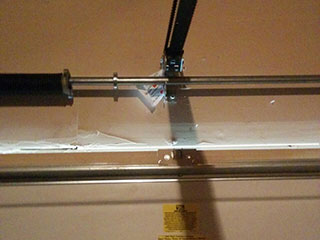 Out of all the components of your garage door, the springs are probably the most important. The trouble is that they are unassuming as they work quietly at supporting your door, literally up until the end of its life. They support staggering amounts of weight and pressure as they tirelessly balance the door, making opening and closing it a breeze. But that is not all they do.
Garage door springs are also responsible for much of the task of keeping your system in place, meaning that if the springs and safety cable should all fail, your door will likely come crashing down on the floor, or worse still, on someone's head or your car. That's why when it comes to springs, there are three things that are very important. Getting a pair that is sturdy enough to do their job without failing, taking care of them properly, and knowing what to do when the time comes to replace them.
Getting the right springs for the job
Since springs have such an important task when it comes to operation and safety, you definitely want to avoid fitting your door with cheap ones that are doomed to fail at any moment. It is better to spend the money on something with a bit more integrity, because their job requires a component that can withstand great amounts of pressure all the time, so cheap materials will break far too easily. Oil tempered springs are a very good bet. They cost a bit more than regular springs but will serve you well for a very long time, even on heavy duty doors that are more demanding.
But you have to take good care of your springs as well, make sure they get proper maintenance, look out for rust or cracks, and ensure that they are installed properly to avoid damage, by having them fitted by a professional.
Rather be safe than sorry
Of course, after a long time, even the best springs are liable to give in, which is why you need to make sure that your door's contingency is in place at all times, ready to offer extra support should it suddenly be needed. This is where the door's safety cable enters the conversation. A good one will always be there when you need it, and a badly looked after one will do nothing when you need it most. So always make sure it is in good health by looking for any stress marks on it.
Stay on top of maintenance
It might seem like a chore, and you may not always feel like you can afford it at the very moment, but for reasons of safety, let alone operation and cost, continual and diligent attention should be paid to your garage door's maintenance. This way you can fix problems before they grow, make sure you're never about to suffer an emergency, and get a better life-span out of all of your components.
It's easy to do these things, it just requires a little bit of time and money, but far less than you would have to deal with if you are constantly having emergencies and failures. So take care of your springs, and they will take care of you.